Celebrating Excellence in Scottish Tourism
In less than two weeks time, the regional winners announced last autumn will battle it out to determine the 2019/2020 National Winners at the Scottish Thistle Awards National Final. These are held to recognise and celebrate excellence in Scottish Tourism.
Not only were we delighted to be nominated as a 'Best Self Catering Accommodation Finalist' for the West Region of Scotland but Ross Bay Retreat were announced as Scottish Thistle Awards winners in our regional category.
This means we step forward and grace the steps of the National Finals which will be held in Edinburgh International Conference Centre. We are very excited to even just attend and we have been pitched up against some esteemed company. We congratulate all of them on their recognition and success to date.
The Scottish Thistle Awards
Now in their 27th year, the annual Scottish Thistle Awards has long been recognised as Scotland's tourism industry's Oscars. These prestigious awards are organised by VisitScotland and they honour local businesses and individuals for their excellence, levels of service, innovation and commitment to the Scottish tourism industry.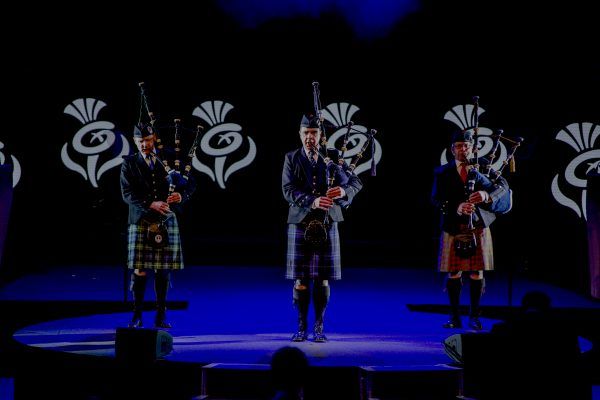 Tourism Finalist Categories
There are a number of different tourism categories that are being recognised, these include pubs, restaurants, B & B's, hotels, visitor attractions, outdoor experiences to innovation, events and heritage.
We are one of five finalists in the following category:
Best Self Catering Accommodation Experience – Sponsored by Bruce Stevenson Insurance Brokers
Crosswoodhill Farm Holiday Cottages near Edinburgh, by West Calder
Eagle Brae, Strathglass
Ross Bay Retreat, Kirkcudbright
Seafront Cottages, Fraserburgh
Straloch Highland Retreats, Blairgowrie
Rebecca Brooks, chair of the Scottish Thistle Awards Industry Panel and VisitScotland Board member, said:
"The awards celebrate those people and businesses throughout the country responsible for offering the warmest of welcomes that Scotland is famous for. Tourism is more than a holiday experience, it creates jobs and sustains communities.
These awards let us recognise the unsung heroes of our industry who show real dedication and enthusiasm for Scotland's tourism industry. I would like to wish all our regional winners the very best for the next stage of the competition."
Sue Dale-Sunley, Ross Bay Retreat said:
"We live a beautiful part of Scotland and we are in this privileged position because of our wonderful customers, superb staff, support of all our suppliers and partners.
There has been a lot of hard work that has been put in by everyone and it has been incredibly rewarding to see happy guests and the fun they are having."
Committed to Green Tourism
As part of helping make our customers happy we are also committed to Green Tourism, embracing sustainability and promoting how guests can enjoy our wonderful natural environment. Ross Bay Retreat is fortunately situated within one of only two Biopsheres in Scotland.
Covering an area in excess of 5,000 square kilometres, The Galloway & Southern Ayrshire Biosphere is a status given to recognise its special natural qualities. The region is home to over 90,000 people who want to make their lives better whilst caring for their natural environment. It aims to share the same goals of conservation, learning and fostering a sustainable economy.
Going for Gold Award Status
To help towards these common shared goals in our community and region, we have worked hard to implement green initiatives where we can. In 2019 we were fortunate enough to achieve a Green Tourism Silver Award. We are striving hard to 'go for gold' in 2020 and have started this year by going live with newly installed solar panelling on our farm buildings to provide electricity for all our holiday cottages. There are a number of other plans to be rolled out during this year which will benefit both our guests and reduce our carbon footprint.
We thank everyone for their support to date and recognition for all the hard work that has gone into achieving what we have to date. We wish all the finalists at the Scottish Thistle Awards good luck and that they have a wonderful time. We most definitely will.
---