With a wonderful coastline, incredible countryside, forestry, woodlands and quiet lanes there are a host of outdoor adventures and activities for all to enjoy. It is all set within the Galloway & Southern Ayrshire UNESCO Biosphere, which follows the rivers that flow out of the Galloway Hills, through forests and farmland, historic villages and towns, all the way to a ruggedly scenic coast.
As a region, the Biosphere helps the community become more resilient to climate change impacts. It is no surprise that the area which covers more than 5,200 km² of South West Scotland hosts incredible wildlife and many wild natural habitats. Many of which are recognised as being of international importance. No wonder it is a superb playground for the adventurous and a haven for nature lovers. Part 1 covers activities for the adventurous, Part 2 will cover those who love nature and wildlife adventures (to follow).
Part 1 – 6 Great Activities for the Adventurous
Here are 6 great outdoor activities for the adventurous who love enjoying being outside.
Kayak & Canoe around Kirkcudbright & the Galloway Coast
The waters and coastline of the Solway Firth are ideal for sea kayaking and canoeing. There are many wonderful bays, interesting little inlets and sandy beaches to explore. Bring your own kayak or book an adventure on the high seas.
Adventure Carrick is an adventure company based in Ayrshire and Galloway, and they offer sea kayaking all over the South West of Scotland. Try a 3-day kayaking and foraging course and explore the coast around Gatehouse of Fleet. There are other shorter paddling experiences.
A number of our guests can go kayaking direct from Ross Bay and head out into the calm waters and up to the headland and across to Little Ross Island and lighthouse for fantastic views of the local coastline.
For more sea kayak adventures from Kirkcudbright check out Greene Adventures.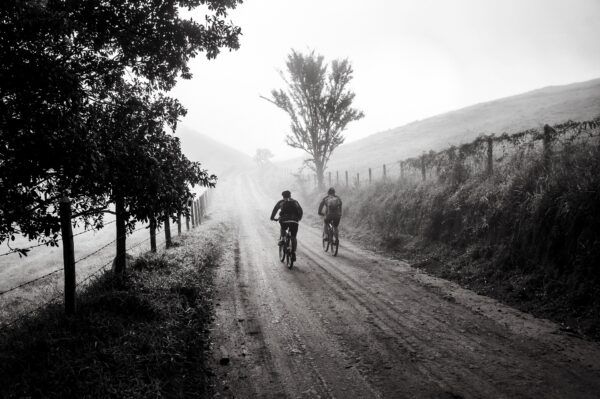 Cycling The Lost Lanes of Galloway
There is some excellent safe cycling around the Solway Firth and Dumfries and Galloway. Bring your own bikes or check out the bike hire locally in Kirkcudbright. For cycling on the lost lanes of Galloway there are many quiet lanes, roads, off road cycling trails and trails to explore all around Ross Bay and further afield for more adventurous. Explore and pedal away through many pretty little villages, pub stops, spectacular countryside, beaches, coves and stunning coastline.
Cycle Trail Options include:
Bike Hire Options – Galloway Cycling Holidays Routes & Tours – https://www.gallowaycycling.com/bike-rental-1
Mountain Biking in Galloway Forest Park
Check out the excellent mountain biking trails in the Galloway Hills built around the 7 Stanes Network. These specifically designed cycle and mountain biking trails at both Killoughtree and Glentrool offer some excellent mountain biking terrain for all abilities. It is a great way to see experience the Galloway Forest Park and enjoy being in natural surroundings. Bike hire is available at both locations – https://www.gloriousgalloway.org/cycling-and-mountain-biking-in-galloway
Go Pony Trekking on the Beach
Fancy riding out on a sandy beach with the waves lapping nearby? Go trekking, hacking and get expert tuition and lessons on a variety of well mannered ponies at Brighouse Bay Trekking & Riding Centre. Treks are available for 8 years old upwards with faster beach hacks for the more experienced! Most of the mounts are Highlands and Fells ponies, very sure footed and safe ponies who instil riding confidence.
Weenie Rides (introduction rides) are available from 5 years old and upwards. Lessons are available from 7 years old upwards on trustworthy native ponies, all led by experienced and qualified staff on the spacious sand arena. 
Adrenaline Fuelled Outdoor Activities for all Ages
From zip wires, climbing walls, archery, wobbly water park to kayaking, paddle boarding and family activity days. Galloway Activity Centre at Loch Ken near Newton Stewart offer a wide range fun outdoor activities for families, children and groups of friends.
They are situated on the banks of Loch Ken and offers a vast range of outdoor activities ideal for entertaining active and fun loving families for a few hours to a full day itinerary! Ideal range of fun events to guarantee tiring out even the most tireless of kids. You can choose from water based or land based activities, serene or wildly active. They run 1.5 hour sessions, 4 times per day or full day activities, simply choose one activity to fill each session, or book up several options and try a few.
Rockclimbing – Rock Climbing Experiences By The Beach
Learn how to go bouldering, climb and abseil down under careful supervision at Powillimount Beach and enjoy the dramatic scenery on rocks that are climbing friendly. Rockclimbing lessons can be given from beginner level upwards, an ideal activity for all ages and abilities.
For the expert, independent climbers there is some excellent rock climbing on Meikle Ross just a mile or so from Ross Bay.
Other Local Activities
To see other activities and outdoor adventures that you can enjoy whilst staying at Ross Bay Retreat see our local attractions page of recommendations – https://rossbayretreat.com/local-attractions/
Useful Related Links:
Part 2 (to follow) – For Nature Lovers – 5 Great Outdoor Adventures in & around Kirkcudbright for Wildlife Lovers
---