We love welcoming our guests to Ross Bay Retreat, we also love baking.  Cakes are made to be shared and we enjoy leaving out a little  surprise 'wow' for our guests on arrival. There is nothing better than the smell and sight of a freshly homemade cake to help relax our guests into their holiday.
Tea & Slice of Homemade Cake
Some of our guests favourite homemade cakes (ours too) are the delicious Victoria jam sponge, chocolate fudge cake, lemon drizzle, banana loaf and fruit cake. We can also make gluten free, dairy free and vegan cake options too. All go down well very well with a cuppa too. Please let us know in advance if there are any special dietary requirements.
If you have a birthday celebration or anniversary that we can help put the icing on your special day, let us know. Let us see what the 'cake fairies' can rustle up for you.
We source many of our fresh ingredients for our cakes as locally as possible. Luckily we have some excellent food producers right here on our door step at Ross Bay Farm.
A Little Something for Your Furry Friends too!
We don't forget your four legged furry friends either. After a long drive to get here, the kettle is on and the cake is being eyed up, there is a dog ball on hand to help exercise those excited travel weary legs. When the tea is made and the cake awaits there are a couple of natural doggy munch sticks awaiting too,  a super healthy treat for your dogs to enjoy. Now you can sit down, pick up your mug of tea, grab a slice of cake and soak up the wonderful sea views from your holiday home at Ross Bay Retreat.
We look forward to welcoming you at Ross Bay Retreat, a homebaked cake awaits your arrival!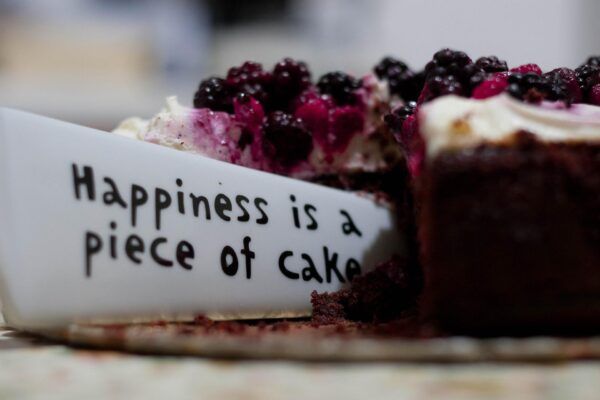 ---